A poor vision can show in a child as:
Hyperactivity
Lack of attention
Poor educational performance
American Academy of ophthalmology and American Association of Pediatric Ophthalmology has developed guidelines for the eye examination for the children to diagnose and treat the eye disorders in time. The guidelines can be viewed at https://www.aao.org/eye-health/tips-prevention/children-eye-screening. In summary a child needs an eye examination:
Newly born: At the time of birth
Infant: At the age of 6-12 months
Pre school at the age of 3-3½ years
On school admission or when a problem is suspected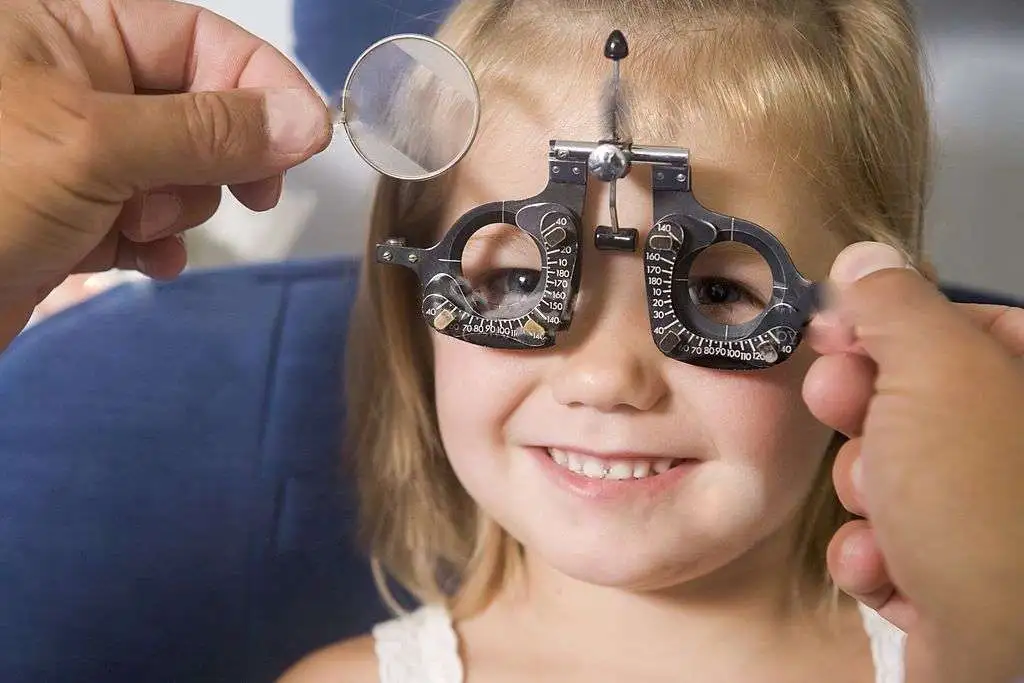 Seek immediate eye examination of the child in following conditions:
A white shade in the middle of the pupil of eye.
Jerky / pendular eye movements.
Continuous tearing.
Abnormally large black part (Cornea) in one or both eyes.
Any asymmetry in two eyes.
Common eye diseases of childhood:
Amblyopia or Lazy eye
Cataract or cloudy lens at birth
Birth defects in eyes
Glaucoma as a birth defect
Cloudy cornea
Squint or Deviated eyes or Cross eyes
"IF YOU SEE A WHITE SHADE / REFLEX IN ONE OF THE CHILD'S EYE IT REQUIRES URGENT CONSULTATION SINCE A DELAY COULD BE LIFE / SIGHT THREATENING"
WHITE REFLEX / LEUCOCORIA
A white shade or reflex is noticed in the center of the black part of eye. It can be due to:
Cataract at birth
Cancer of retina
Abnormal development of inner part of eye
Infections of the eye